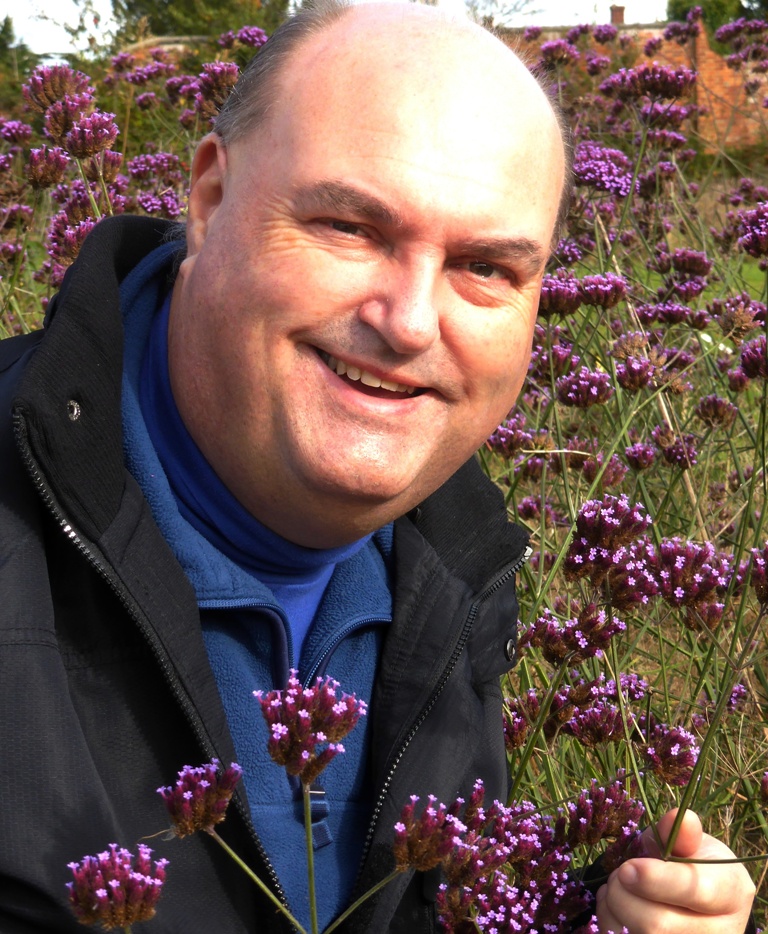 Terry Bane - Life Member
Friends of Norwich in Bloom
Honorary Ambassador Anglia in Bloom
Terry Bane has spent a life time in horticulture as a professional and a way of life, enjoying the growing of flowers, fruit, vegetables and native plants to encourage biodiversity, wildlife sustenance and provide habitat.
In 1986 Terry was invited to become a local Norwich in Bloom competition judge and a member of the first Norwich in Bloom Association committee, later called The Friends.
in 2016 after 30 years helping to develop and set up The Friends of Norwich in Bloom as a charity Terry decided it was time to retire but remain a Friends of Norwich in Bloom Life Member to support and advise the Trustees as needed.
Terry is also an Honorary Ambassador of Anglia in Bloom encouraging and supporting the regional campaign.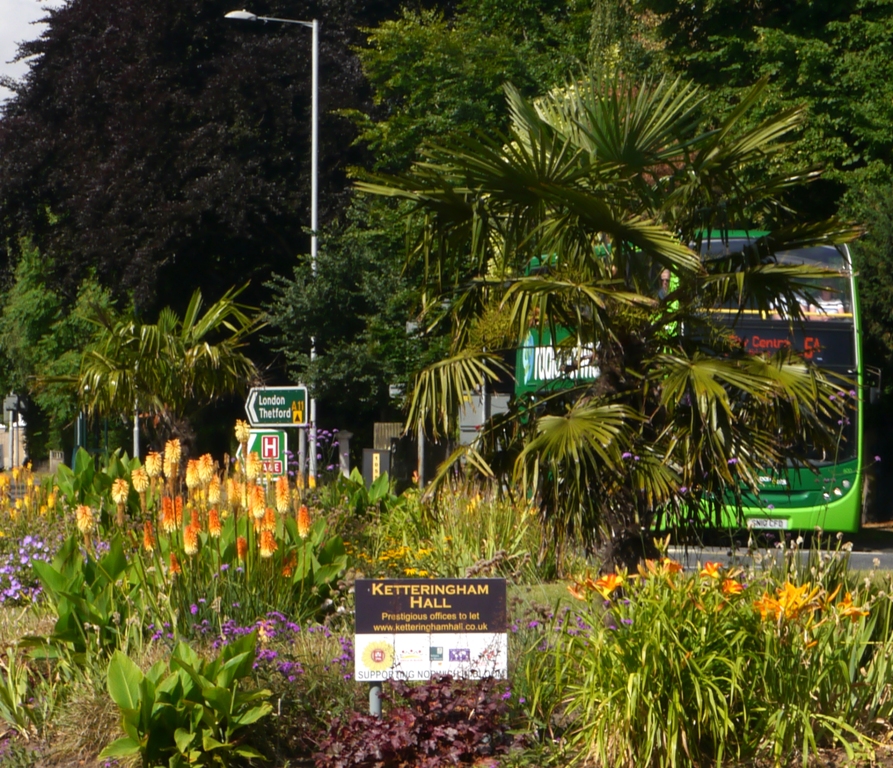 Welcome New Sponsors Ketteringham Hall at Newmarket Road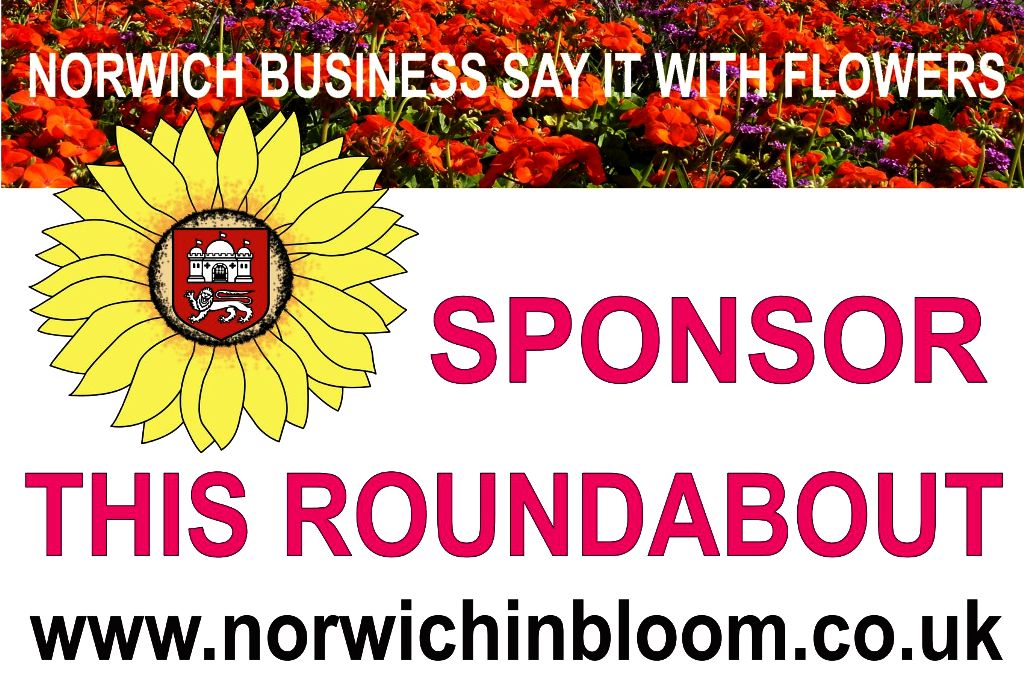 CLICK ABOVE TO VIEW A LIST OF SPONSORED AND AVAILABLE ROUNDABOUTS AND DISPLAYS TO SPONSOR AND ADVERTISE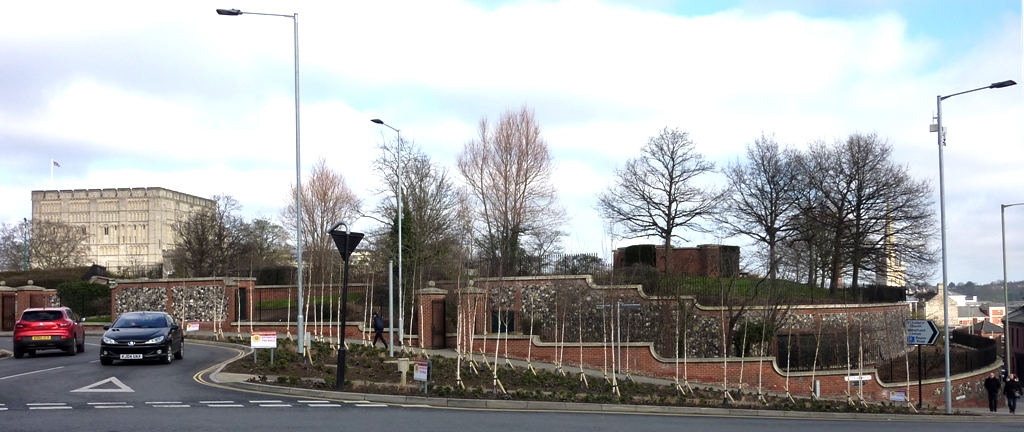 GOLDEN BALL STREET NEWLY PLANTED 4 DOUBLE SIGNS
NOW AVAILABLE AT £3500 + VAT
CONTACT TERRY at terrybane@norwich.gov.uk 07768 287081
Terry first started to create and develop this "Norwich in Bloom" website in 2004 showing the various elements of the Norwich in Bloom partnerships, sponsorship and people that help make and keep Norwich so attractive for so many people to enjoy and benefit.
Over the next 12 months Terry will be developing and archiving this website as a historical reference to show some of the last 30 years of activities, events and achievements and the people, business and organisations that have kept Norwich Blooming over the years.
Terry Bane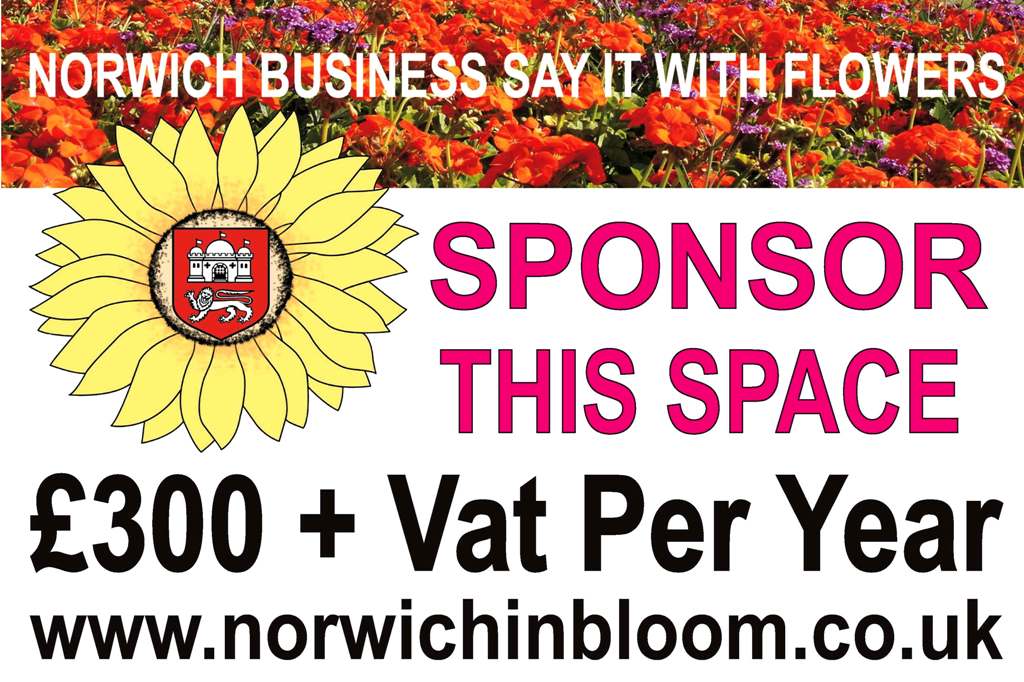 CLICK ABOVE TO VIEW A LIST OF SPONSORED AND AVAILABLE RAILING SPACES TO SPONSOR AND ADVERTISE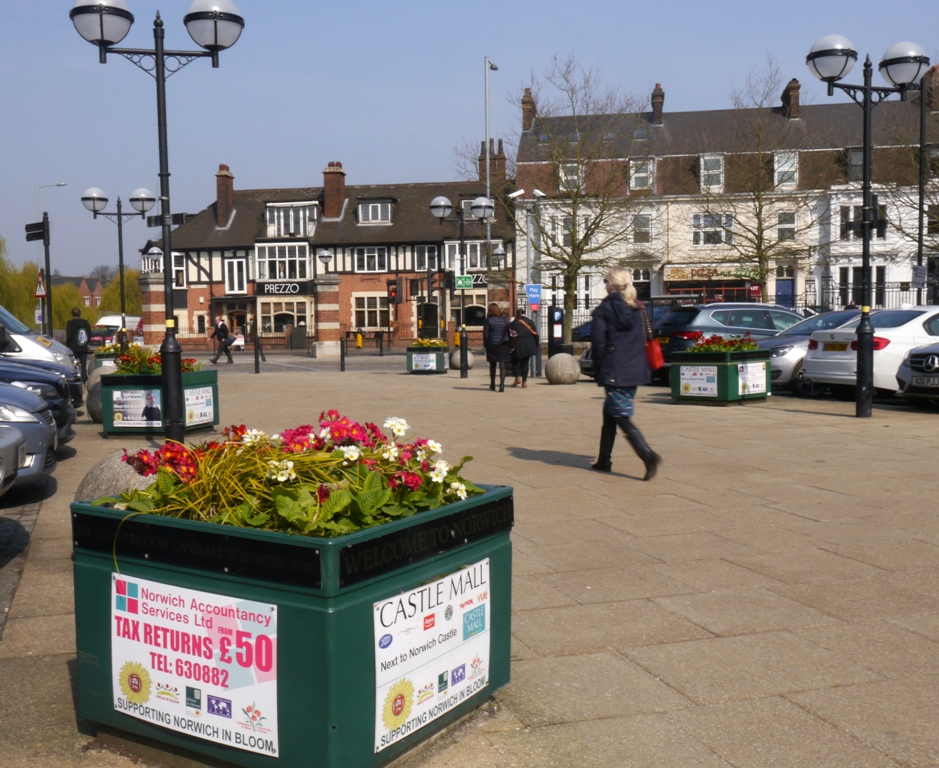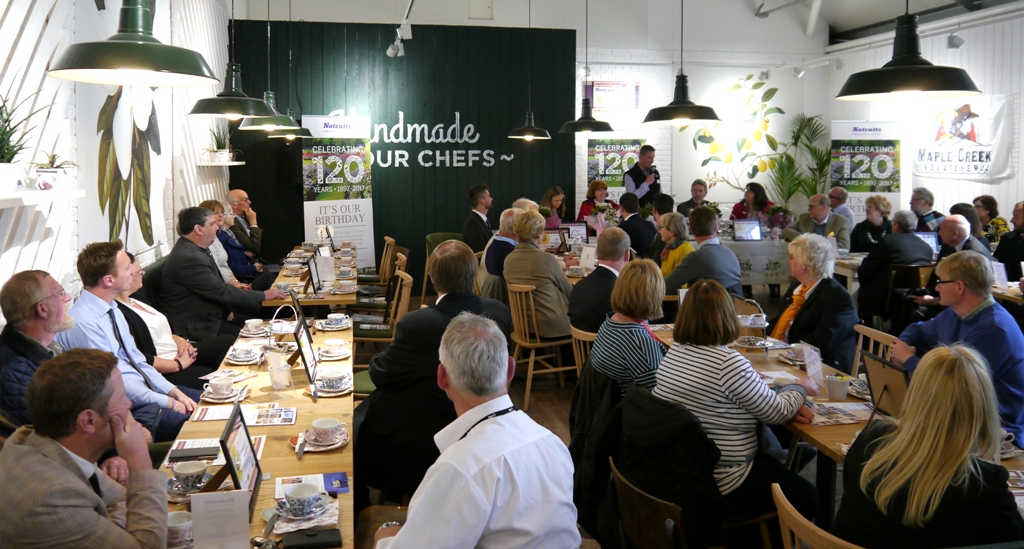 Above Sponsors, Partners and Business Members attended
The Lord Mayor and Sheriff of Norwich Tea Party
generously hosted by Notcutts Garden Centre April 26th 2017
Click Here to become a Business Member at £100
a year supporting The Friends of Norwich in Bloom Environmental and Community Campaign

NEXT EVENT - ANGLIA IN BLOOM JUDGING JULY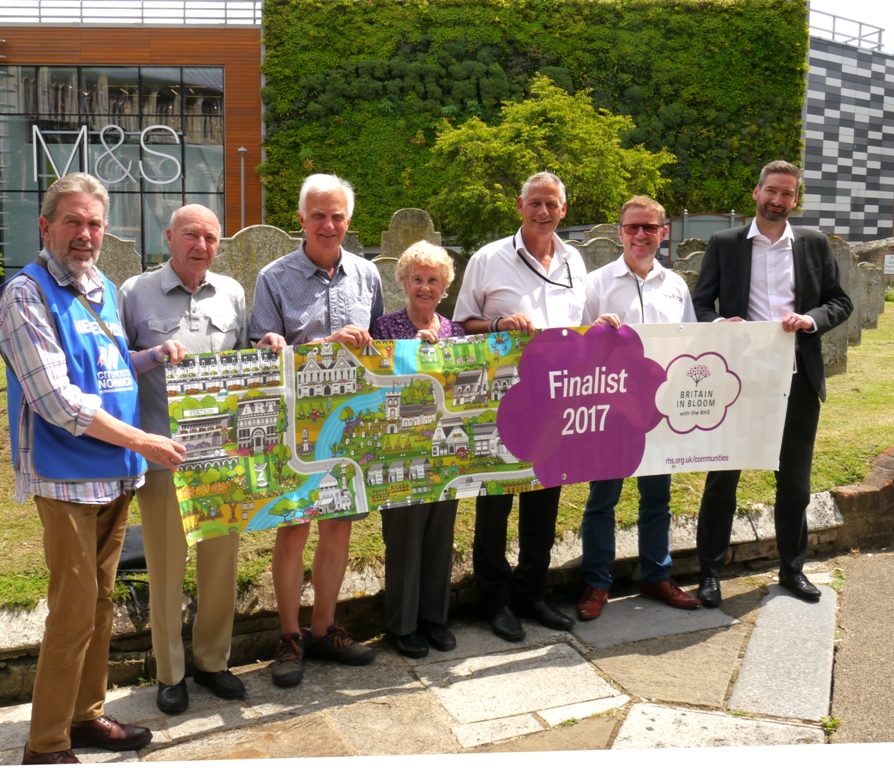 Norwich BID Tour Team - St. Stephens Church July 2017